Thursday, May 14, 2009 8:00pm
Redwood City, CA
Songwriters in the Round, featuring Steve Krause
Little Fox Theater
2209 Broadway
Redwood City, CA 94062
Purchase tickets online: click here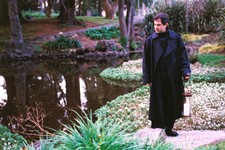 I will be sharing the stage for the evening with some wonderful Bay Area songwriters and instrumentalists. Please join me for a Thursday night event at the Little Fox Theater in Redwood City for a night of original songs. The 'round robin' setting will keep you entertained from start to finish!

The Little Fox is a fabulous venue, intimate and cool, with a full bar and lounge area. Get your weekend started early!

Tickets are on sale now ($12 in advance/$14 at the door), so please buy now and get them early as this show is bound to sell out! Stay tuned for more on this event and remember to mark your calendars.

See you on May 14th!